"Mom, I'll show you where I'm going at graduation!" That was my mother's graduation gift to me as a junior in high school. I promised her that I would bring her to the prom, and I made good on that promise. For many years, that picture of my mom hung up on the wall as a reminder to me of what I want out of life.
A wedding is a special occasion for both the bride and groom. The excitement of planning the perfect day can run out quickly if your parents aren't on board. Moms and Dads will need to get creative to keep the celebration alive and fresh. This doesn't mean sending invitations, shopping for gifts, and making dishes for a reception. It also means being considerate of your friends and family, and remembering that their presence at your wedding is a reminder that you're growing up into a beautiful woman.
When I was young, my mom would often help my sisters and I practice saying, "I dos," which meant that we'd break out our scrapbooks and take photos of us at different times. On that special wedding day, she had taken several pictures with me, and she asked if I could have them put together into a scrapbook. I felt so lucky to be able to help my mom out that day. Now, those pictures are precious memories for me, and I use them often. They remind me that although my mom was an important part of my childhood, she was also a good friend who treated me like an equal.
It wasn't long before my youngest sister moved out of the house, and my mom started to date other guys. Although she was forty years old, the stress of her relationship with one man made it seem like she was thirty years old all the time. Even though she longed to have kids of her own, she didn't have the time or patience to become a full-time nanny. I was very glad that she was able to go on that special wedding day with her husband, but it was clear to me that my mom was unhappy.
One day, after hearing about a local story about a woman who lost her husband to death due to alcoholism, I asked my mom about the situation. She told me that my grandma was actually the one who did the final 'nephew' drink, not my dad. This was news to me, and my heart broke for my grandma. Grandma was a great grandma who had raised us all over, fed us, took care of us, cooked our meals… she didn't deserve to die alone. I promised myself I would do everything in my power to ensure that this wouldn't happen to my mom.
That year, I took my grandma's wedding portrait. It wasn't easy for me to pose my mom for such a difficult situation, but I felt that I had to do it in order to honor my grandmother. Needless to say, I failed. My mom was crying when she took the picture, and her face was absolutely devastated. I was speechless; I didn't know what to do.
A few months later, my dad committed himself to me. Although he was always there for me growing up, he said that he wanted to spend more time with my two younger sisters and less time with me. This was heart wrenching for me, but it was better that he was finally ready to move on. I was so thankful that my mom was able to spend those last years with my dad, and I wanted to do everything I could to make my mom happy.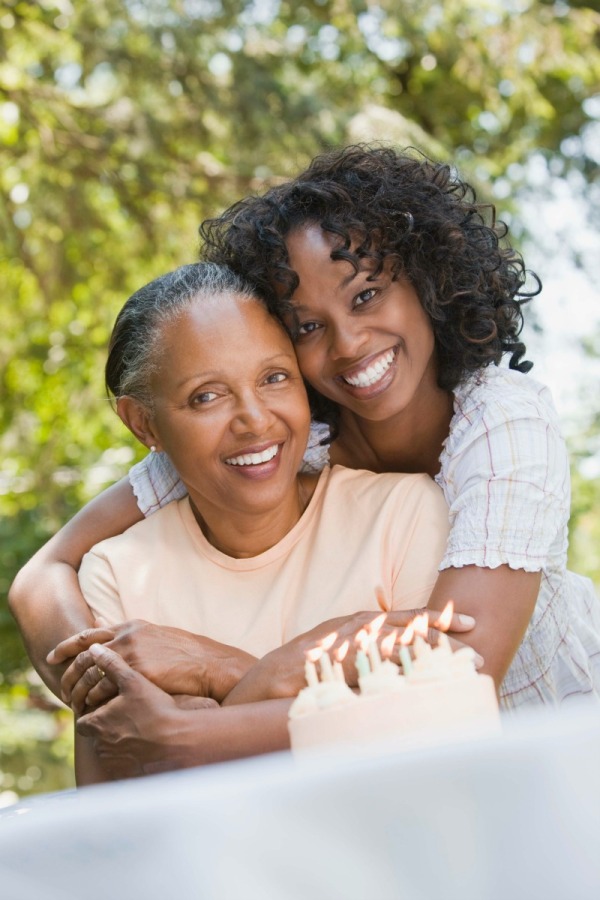 A year later, my mom put Grandma to rest. I will never forget those few moments with my grandma as she held my dad in her arms as they shared their final minutes together. I will never understand how difficult it is to lose a parent; I feel so lucky to have gained the love of an amazing woman like my mom. I am so excited to meet my future husband, and I will miss meeting all of her parents, but I know that I will be able to cherish the memory of the relationships that I forged with my mom… she is the woman who gave birth to me, and she made me into the man that I am today.